NSSL Laboratory Review 2021
November 16–19, 2021, Norman, OK

Laboratory science reviews are conducted every five years to evaluate the quality, relevance, and performance of research conducted in the National Oceanic and Atmospheric Administration (NOAA) Office of Oceanic and Atmospheric Research (OAR) laboratories. This review is for both internal OAR/NOAA use for planning, programming, and budgeting, and external interests. It helps the Laboratory in its strategic planning of its future science. These reviews are also intended to ensure that OAR laboratory research is linked to the NOAA Strategic Plan, is relevant to NOAA Research mission and priorities, is of high quality as judged by preeminence criteria, and is carried out with a high level of performance.
The three thematic areas for this review are:
Observations and Understanding
Numerical Modeling and Forecast/Warning Applications
Engagement of Customers, Stakeholders, and Users
Summary Report of the Science Review of the NOAA National Severe Storm Laboratory, November 2021 (PDF, 6 Jun 2023)
Charge to reviewers (PDF)
Review Panel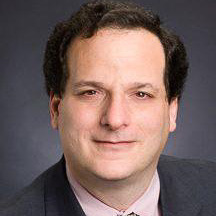 Marc L. Levitan (Panel Chair)
Lead Research Wind Engineer, National Windstorm Impact Reduction Program
National Institute of Standards and Technology, Gaithersburg, Maryland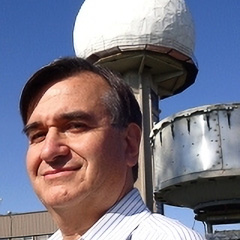 Frédéric Fabry
Associate Professor, Department of Atmospheric and Atmospheric Oceanic Sciences
Director, Bieler School of Environment, McGill University, Montreal, Canada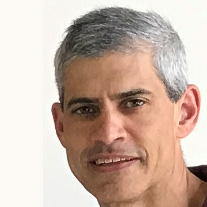 Pete Manousos
Consultant and Senior Meteorologist, FirstEnergy Corporation, Akron, Ohio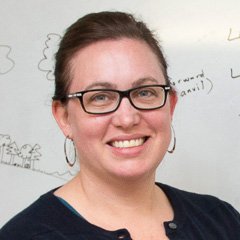 Gretchen Mullendore
Director, Mesoscale & Microscale Meteorology Laboratory, National Center for Atmospheric Research, Boulder, Colorado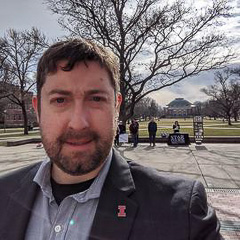 Steve Nesbitt
Professor and Associate Department Head, Department of Atmospheric Sciences, University of Illinois, Urbana-Champaign, Illinois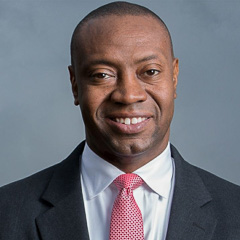 J. Marshall Shepherd
Georgia Athletic Association Distinguished Professor of Geography and Atmospheric Sciences
Director, Atmospheric Sciences Program, University of Georgia, Athens, Georgia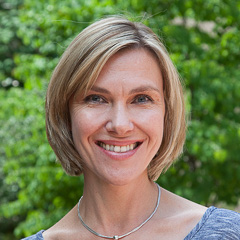 Olga Wilhelmi
Head, Geographic Information Science Program
Project Scientist IV in the Research Applications Lab at the National Center for Atmospheric Research, Boulder, Colorado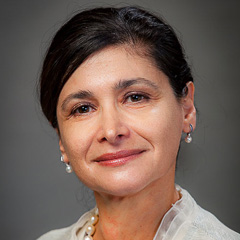 Sepi Yalda
Professor of Meteorology, Millersville University Department of Earth Sciences
Director, Millersville University Center for Disaster Research and Education, Millersville, Pennsylvania
Agenda
All times Central Standard
Day 1: November 16, 2021
Day 2: November 17, 2021
Day 3: November 18, 2021
| | |
| --- | --- |
| 9:00–9:10 am | Welcome and refresh, continue with Numerical Modeling and Forecast/Warning Applications |
| 9:10–10:15 | Observation-based severe convective tools |
| 10:15–10:30 | Break |
| 10:30–11:30 | Warn-on-Forecast |
| 11:30–12:30 pm | Multi-Themed R2O Success Stories |
| 12:30–1:30 | Lunch break (closed) |
| 1:30–2:15 | Stakeholder meeting for Numerical Modeling and Forecast/Warning Applications theme (closed except for panel and stakeholders) |
| 1:30–2:15 | NSSL and OAR leadership with LO reps (closed) |
| 2:15–3:00 | Break and Review Panel Discussion (closed) |
| 3:00 pm | Closeout of Day 3 |
Day 4: November 19, 2021
| | |
| --- | --- |
| 9:00–10:30 am | Panel Discussion (closed) |
| 10:30–10:45 | Break |
| 10:45–11:45 | Panel report-out and recommendations to OAR/NSSL management (closed) |
| 11:45–12:00 pm | Closeout and thank-yous |
Presentations and Introductions
These presentations are intended to be viewed in advance of the Review. Review panel members will have the opportunity to discuss the content of these presentations with the subject matter experts during the Review.
Acronyms List (PDF) · NSSL Organizational Chart (PDF)
Day 1: November 16, 2021
NSSL Overview and Organizational Excellence
Observations and Understanding: Fieldwork
Day 2: November 17, 2021
Observations and Understanding: PAR Program
User-Centered Research Framework
Forecast/Warning Tools and Techniques: RADAR
Day 3: November 18, 2021
Forecast/Warning Tools and Techniques: Probabilistic Forecast R&D
R2O/R2A Success Stories