PERiLS: Propagation, Evolution, and Rotation in Linear Storms
One of the largest and most comprehensive severe storm field campaigns to date will take place across the Southeast United States in the late winter and spring periods of 2022 and 2023. PERiLS (Propagation, Evolution, and Rotation in Linear Storms) will leverage dozens of in-situ and ground-based remote sensing platforms to characterize the near-storm environments and internal storm processes associated with tornado-producing quasi-linear convective systems (QLCSs) and other non-classical tornadic storms in areas spanning from the Missouri bootheel southward to the Gulf Coast and from the mid- and lower-Mississippi Valley eastward to the foothills of the Appalachian Mountains.
PERiLS will use a sweeping array of instruments in an effort to better understand how tornadoes form in squall lines. These types of tornadoes, more common in the southeast United States, pose a significant challenge to meteorologists and emergency managers, due to their rapid development.
Research
PERiLS will focus on three particular research areas:
Understanding and characterizing the near-storm environments of tornadic QLCSs, including the spatiotemporal variability and how that variability impacts storm-scale evolution.
Documenting mesocyclone/mesovortex formation and evolution within tornadic QLCSs and the associated vertical draft structures, thermodynamic and kinematic properties, microphysics, and electrification of the cells within the QLCSs.
Mapping and documenting the damage caused by QLCSs and linking that information to high-resolution observations to better understand QLCS wind hazards and their causes.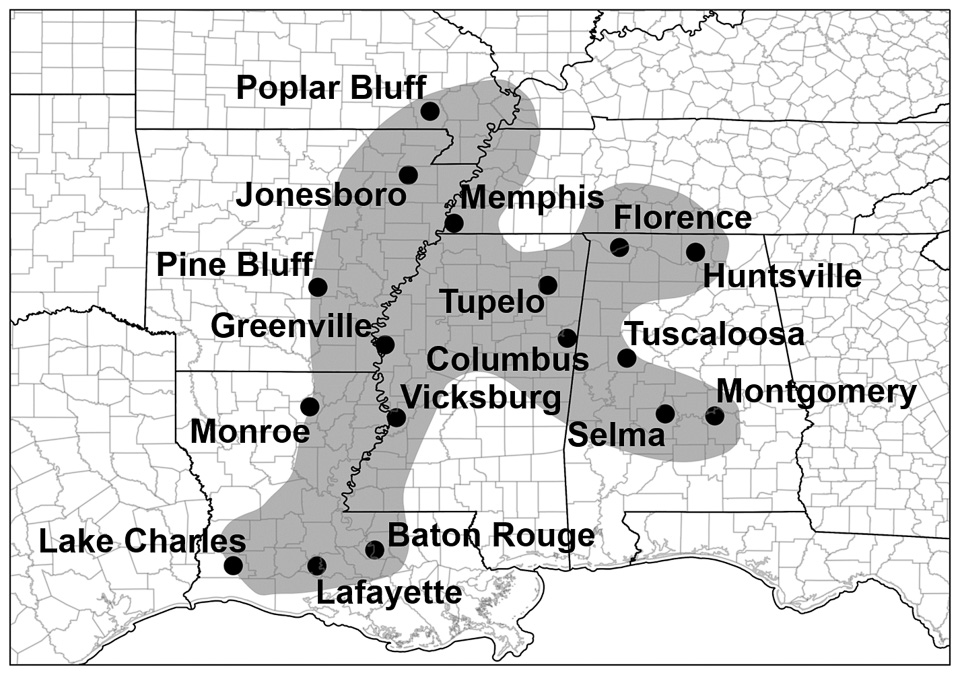 Partners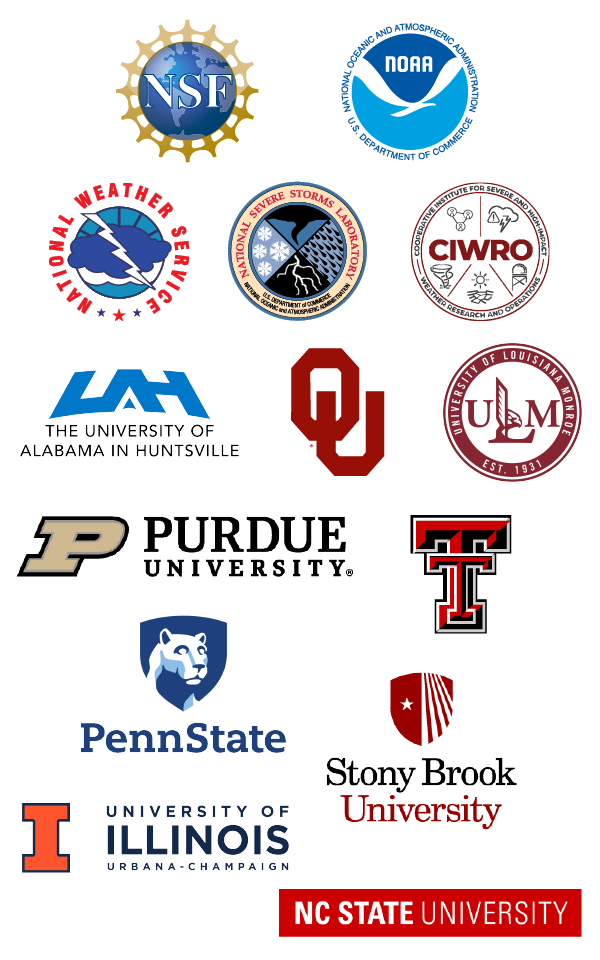 - NSF
- NOAA
NSSL
Physical Sciences Laboratory (PSL)
Global Systems Laboratory (GSL)
National Weather Service Southern Region
- Universities
University of Oklahoma (/CIWRO)
University of Alabama, Huntsville
University of Louisiana, Monroe
Purdue
Texas Tech
Pennsylvania State University
SUNY Stony Brook
University of Illinois, Urbana-Champaign
North Carolina State
PERiLS B-Roll
Download PERiLS B-Roll on Vimeo
PERiLS Instrumentation
View more PERiLS instrument photos on Flickr